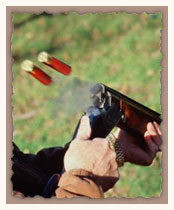 September/October Newsletter

Upcoming Meeting Dates
6:30 pm Dinner ~ Meeting 7:00 pm

9-16-15 10-21-15
11-18-15 12-16-15


NOTES OF INTEREST

2015 Cayuga Lake Trap League

Dryden Thurs 9/24 or Sun 9/27
T-Burg Thurs 10/1 or Sun 10/4
Groton Tues 10/6 or Sun 10/11
Newfield Tues 10/13 or Sun 10/18
Tompkins Weds 10/21 or Sun 10/25
Lansing Mon 10/26 or Sun 11/1

Sign up times:Sun 9AM-Noon,Weekdays 4-7
50 Target Shoot off
Sun Nov 8 at Newfield
8 AM to Noon


2015 Creamsicle League

Our annual Creamsicle League ending with a great steak dinner party. We had 37 shooters finish the league with Carl Slack and Dan Card tieing with a total score of 291.


Theresa's League

Keith & Theresa Armstrong ran a short 4 week league this summer with Tompkins County Fish & Game. For a first time event, they had 23 shooters with Gerry Ostrander winning with a total of 195.

30 GUN RAFFLE TICKETS

The 2015 Lansing Rod & Gun Club 30 Gun Raffle Tickets are now available. If you wish to get an early start in selling them, please stop down at the Club to sign some out.

NEW FLASH

We have one more Clambake coming up on 09/26/15 for POGO.

We NEED YOUR HELP!!! Prep starts on Friday. Getting ready for the Bake on Saturday starts at 7 AM. We could use your help on Thursday mowing lawn, trim work, etc.

PLEASE COME HELP! It is hard work but we have a lot of fun working as a team.